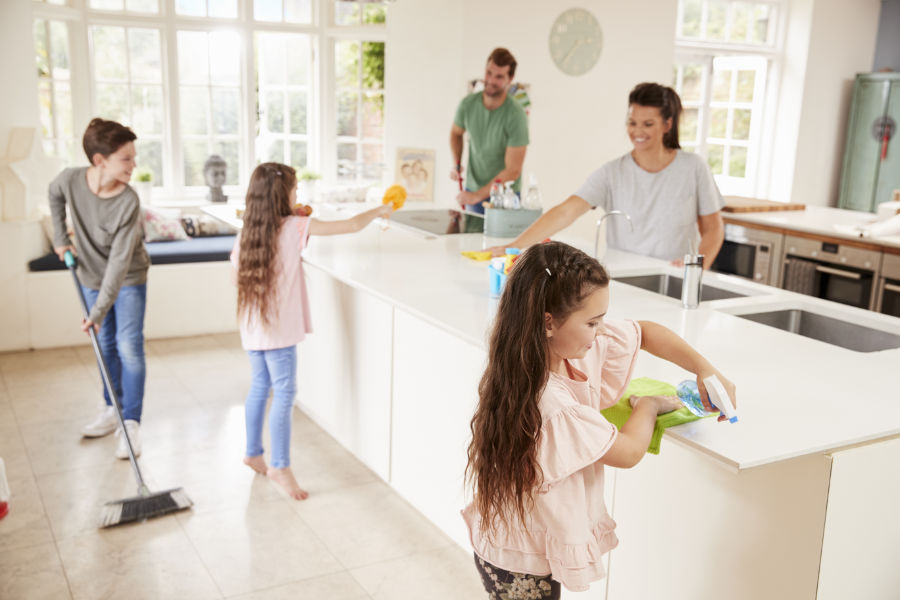 Chores
Share the Work, Reduce the Stress
Chores are how families work together to keep the house in order. Create chore lists for children and parents alike, then see things get done in harmony.
Get Started
Free Chore App
Creating and tracking chores with the Family Tools app is 100% free for the whole family. The app is also completely ad-free; there are no ads targeting children or adults anywhere in the Family Tools app.
Create a Chore List
Assign a chore to one person, or attach multiple family members to work together. Every family member can have their own access and see just the chores relevant to them.
Flexible Due Dates
Customize chores to happen anytime, on a specific day, or in a repeating pattern. Recurring chores can be daily, weekly, monthly, and even yearly--whatever helps you stay on top of them.
Effective Organization
Tasks isn't the only great part of the app; other aspects of Family Tools help chores work even better.
Check Off for Rewards

Children can look forward to reward points for every chore they check off. Reward points then add up to fun customization options for the app. It's also easy for parents to give personal praise when the app notifies them that a child has completed the day's chores.

Any Device, Any Time

Family Tools works on nearly all smart phones, tablets, and PC's. The app can be downloaded from the iOS App Store or Android Playstore, and is also designed for use in web browsers like Chrome and Firefox. This allows family members to access their Family Tools account from a public, shared, work, or school device.
Get Notified About Chores!
With Family Tools notifications, you can set chore reminders to appear on your device (and those of family members) so you never miss another chore. Not only can you get notified about specific chores at specific times, you can also set notifications to let a user know a chore has been assigned to them. This reduces the need for verbal communication, especially if you add instructions in the chore's note field. Your family can be coordinated and up-to-date, regardless of how busy life gets.