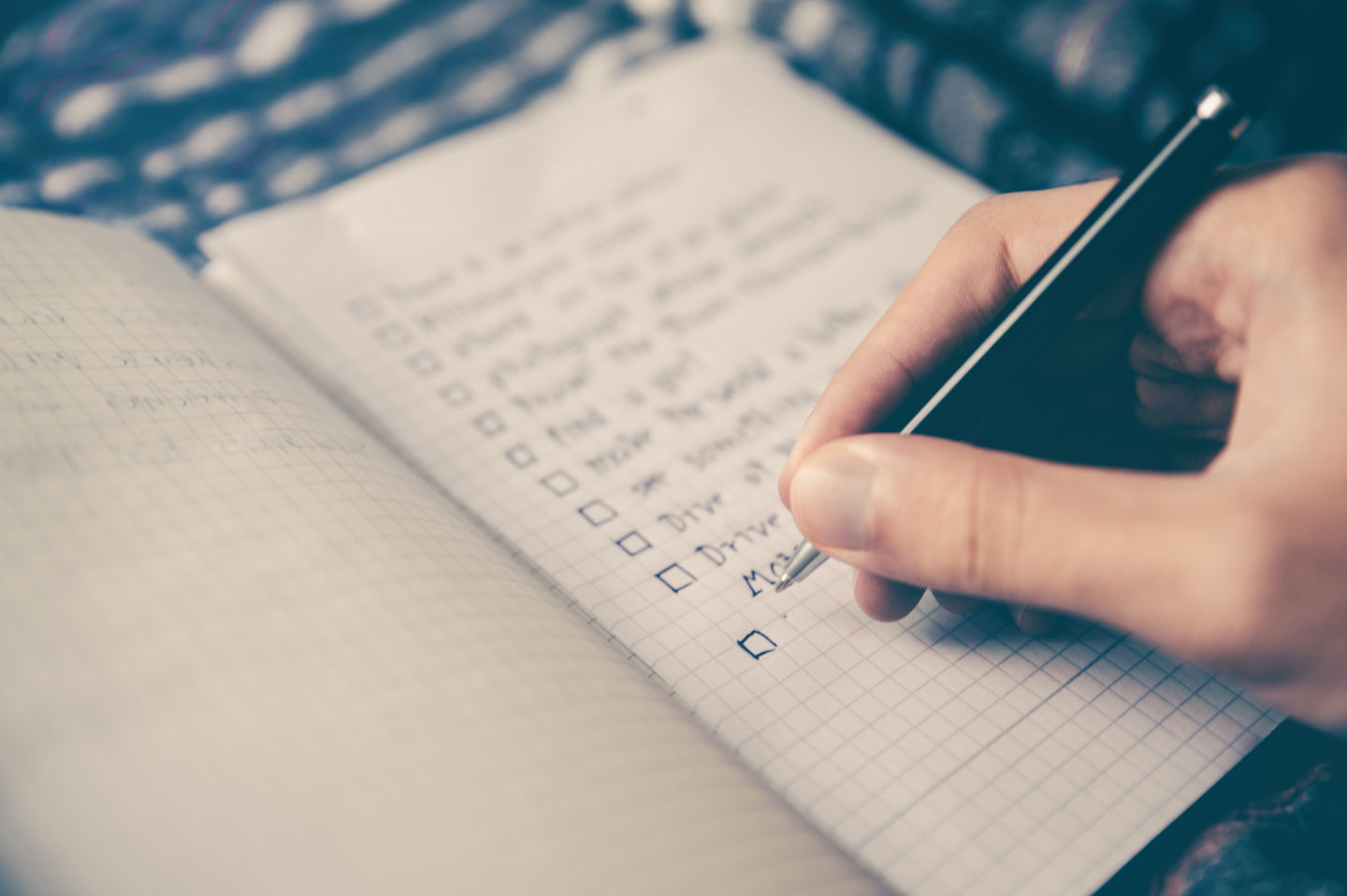 Family Tools Compared to Cozi
As you know, Family Tools is far from being the only family organizer app out there. In fact, it's relatively new compared to some of the others. You might wonder what makes it similar to and different from other apps, especially the ones that have really established their place in the app stores. Here, we'll compare the features of Family Tools and Cozi, a popular app that seems to have a similar purpose. For those who want to skim the table, we use bold phrases to indicate something unique to one of the apps, or something done better in one than the other. We'll do our best to be unbiased, but do keep in mind that we created Family Tools; if we didn't think previous formulas needed improvement, we wouldn't have made our own.
Also note that while Family Tools is largely the same on the web and in the app, Cozi's web and app versions are significantly different from each other. This table will compare Family Tools and Cozi's mobile apps, then group comments about the web versions into a single section.
Family Tools and Cozi comparison

Feature by

What

Family Tools

Cozi

Tasks
Task Lists
Tasks are divided into three sections--chores, homework, and to-do's. The homework and to-do's sections are Premium only.
Users create their own lists of tasks, all of which will be in a tab called "To Do Lists."
Task Sorting
Tasks are sorted by due date, and homework tasks can also be sorted by subject.
Lists can have "headers" in them (basically a list item that can't be checked off), which help sort tasks visually. Headers and tasks must be moved manually, one by one.
Assigning Tasks to Family Members
Individual tasks can be assigned to one or more family members. The list can then be filtered according to assignment to help a user find their own tasks.
An entire list can be assigned to one family member or the whole family, but not individual tasks.
Setting Due Dates
Tasks can be given due dates, including repeating due dates (such as every Friday, or every six months).
Tasks have no due dates and therefore also can't be repeated.
What Happens to Completed Tasks
Repeating tasks are scheduled automatically the day after they're checked off. If the task is not repeating, it is deleted instead.
When tasks are checked off, they still must be deleted manually.
Notifications
On the Premium version, Tasks have many notification options. Users can set up to 10 reminders for the task itself, and can also be informed when they've been assigned something. A parent can also be informed when children have completed the day's tasks.
Tasks have no notifications.
Calendar
View Options
Users can see a month, week, or single-day view (all free). Event names are abbreviated on the mobile version of the month and week views, but the web version has enough room to display full event names.
Users see a list of days with events and their details. (This includes days with no events.) The month view is Premium only.
Event Details
Event details include assigned family members, start & end time, and location.
Event details include assigned family members, start & end time, and location.
Events Differentiation
Events are differentiated by color, based on whether the current user is assigned to each event.
Events are differentiated by color, based on the first family member assigned to each event.
Search and Filtering
The calendar has a filter, based on family member.
The Premium version has "calendar search," which lets users search through past and current calendar events. This is useful for remembering exactly when something happened.
Notifications
A reminder notification can be set for each event, ranging from the time it starts up to 2 weeks beforehand. On the Premium version, up to 10 notifications can be set for each event.
A reminder notification can be set for each event, ranging from the time it starts up to 2 weeks beforehand. On the Premium version, up to 3 notifications can be set for each event.
Exporting the Calendar
Events can be exported (read-only) to Google and Apple calendars.
Events can be exported (read-only) to Google, Apple, and Outlook calendars.
Lists
Kinds of Lists
Lists are intended to be used for more than just shopping or to do lists. In particular, Family Tools includes Wish Lists, designed for birthdays, registries, etc.
Lists are divided into Shopping Lists and To Do Lists. See "Tasks" above for details on the latter.
Assigning to Family Members
Lists can be assigned to one or more family members.
Shopping Lists are always assigned to the whole family.
Sorting List Items
Within each list, list items can be given custom sections. The app can then sort items automatically by section, and will hide unused sections. List items can also be moved manually
Lists can have "headers" in them (basically a list item that can't be checked off or hidden), which help sort lists visually, but must be manually sorted.
Checked Items
Checked items are hidden by default. Items can also be sorted by whether they are checked off, which accomplishes the same purpose as Cozi's "Shopping Mode."
The Premium version has "Shopping Mode" where checked items drop to the bottom of the list.
Deleting Checked Items
Checked items must be deleted manually (but can be done all at once).
Checked items must be deleted manually (but can be done all at once).
Sharing Lists
Wish Lists can be shared directly via URL, meaning that those with the link can interact with the actual list and see updates to it in real time.
The textual contents of lists can be shared (such as by text or email). This means no interaction with the actual list on the app.
Meals
Premium or Free
The Recipe Book and Meal Planner are Premium only.
The Recipe Book is free. There is not a true "Meal Planner". (See below)
Importing Recipes
Recipes can be imported manually by copying and pasting or automatically via URL. All ingredients can be pasted at once. Pictures can't be uploaded, but custom icons are used to easily identify recipes.
Recipes can be imported manually by copying and pasting or automatically via URL. Each ingredient must be pasted one by one. Pictures can be uploaded to manual recipes; URL recipes will use a picture from the web page.
Organizing the Recipes
Recipes must have at least one tag (such as "Breakfast" or "Mexican"), then the user can search through titles and tags, but not ingredients.
Recipes are organized into folders, then the user can search through titles and ingredients, but not folder names (though it sorts results by folder).
Can It Keep The Screen On While Cooking?
Yes
Yes
Exporting to Shopping List
Ingredients can be exported to a shopping list from multiple recipes at a time. This excludes measurements, so an example list item would be "ginger".
Ingredients can be exported to a shopping list from one recipe at a time. This includes measurements, so an example list item would be "1/4 tsp ginger".
Customizing Exported Ingredients
Ingredient export comes with options to always include frequently-bought groceries like milk, or exclude ingredients you already have, such as salt.
Ingredients are exported as-is, so things like salt will be added over and over for each recipe that lists it.
Meal Calendar
The Meal Planner is separate from the regular calendar, and meals are added on the Meal Planner's calendar page, not on a recipe's page.
Meals can be added to the regular calendar and will appear before normal events. Meals are added on the recipe's page, not on the calendar page.
Modifying the Meal Calendar
On the web, meals can be dragged and dropped from one day to another and edited to change between breakfast, lunch, and dinner, or to change what recipe is attached.
Meals can't be moved or edited; to change the date or meal type, a user must go back to the recipe and add it again.
Automatic Meal Plan Generation
The Meal Planner includes a generator that can use your recipes to automatically generate a meal calendar for multiple days, up to a month. Custom preferences can be set for planning breakfasts, lunches, and dinners.
Meal plans can't be generated automatically.
Overall Comparison
Overall, the Recipe Book and Meal Planner seem to focus on streamlining tedious tasks (such as creating shopping lists and deciding what meals to have) and making recipes easy to find.
Overall, the Recipe Book seems to focus on making recipes look nice.
Dashboard/Home Page
Content
The dashboard includes a settings button, a display of all family members' icons, the user's level, and widgets chosen by the user. These widgets can include upcoming events, tasks (one for each kind), starred lists, starred notes, starred plans, meals, recipe search, and family members.
The home page (by default) includes upcoming events, the most recently edited lists of each type, a note that sections can be dismissed, and ads (on the free version).
Upcoming Events
Upcoming events toggle between today, tomorrow, and a view that can show up to a month's worth of events.
Upcoming events includes today and tomorrow.
Tasks and Lists
The dashboard can show tasks in a widget that toggles between today, this month, and late tasks. Separate widgets can be added for each kind of task. There are also widgets for starred lists and notes.
The home page will show the most recently edited list of each type (Shopping and To Do).
Meals
The dashboard can show meals scheduled for today, tomorrow, or the week. There is also a recipe search widget.
The home page has no sections for recipes or meals.
Customization
Sections of the dashboard can be rearranged, hidden, and shown at will.
Sections of the home page can be dismissed to hide them. They can't be rearranged or added at will. If they have been dismissed, then upcoming events can be added by creating a new event, and a list can be added by editing it.
Ads
The dashboard has no ads; all content on it is relevant to you and your family.
The home page is largely taken up by ads on the free version. They can be "dismissed," but will come back next time the home page is opened. There are no ads on the Premium version.
Account Options
Single User Functionality
One parent can keep track of everything, using Linked profiles for all other family members.
All family members use one account, no matter how many parents or children are added.
Parent Only Functionality
Two parents can use their own profiles (with their own email address and password) to keep track of everything, using Linked profiles for the kids.
Parents must share the same account.
Multi Family Member Functionality
Each family member can have their own profile (with their own email address and password) to keep track of everything individually. Each profile can be given a wide variety of permission options.
Each family member can have their own email for logging in and receiving notifications.
Upgrading Linked Profiles
A profile set up without an email address can be upgraded to a standard profile at any time.
N/A
Multiple Accounts Using Same Device
Multiple accounts can be used on the same device, and a pin system can be set up so that family members don't have to put in their full password every time they log in.
N/A
Security from Kids
Because each family member has a separate profile and only parents can change certain settings, Family Tools preserves account security and prevents kids from interfering with the family's settings and data.
The password is shared, which means no security against kids changing settings or otherwise interfering with the account.
Unique to Family Tools
Notes
This is a place for creating and keeping anything text-based that would help your family stay organized. For example, you can copy in a trip itinerary, links to recipes you want to try sometime, or what you need to pay each child for an allowance.
Cozi has no Notes section, but To Do Lists may accommodate some of the same purposes.
Rewards & Customization
Family Tools' point system rewards users for nearly everything they do in the app, which helps motivate kids to contribute to family organization. These points lead to unlocking fun customization options that can change how a user is represented, the color scheme of the app, or the design of the background. Each member has separate point totals and settings, and can mix and match icons, colors, and backgrounds, all of which makes the app their own.
Cozi has no reward system. It does let users pick one of 16 color options for each family member to help color-code events and lists. They also have 4 free themes that change the color and background for everyone (since it's all one account). On the Premium version, there are more themes and they can be set individually for each device.
Plans
On the Premium version, this tool brings tasks, lists, events, and notes into one cohesive page to plan big projects and events. It helps break down complicated things like vacations and school projects into simple pieces.
Cozi has nothing similar to Plans.
Unique to Cozi
Birthday tracker
On Family Tools, birthdays can be added to the calendar as yearly events, but not seen all together. Ages are not tracked.
On the Premium version, birthdays can be listed on a single page and added to the calendar with a little gift symbol. People's ages can also be tracked with it.
Ads
Ads
Family Tools doesn't have ads, whether free or Premium.
Cozi has ads on their free version and removes them for Premium users.
Web Version
Similarity to the App
The web version is nearly identical to the app. The main differences are more related to screen size, such as the menu appearing on the left when the size is big enough.
The web version has an older design than the app, and doesn't seem to be responsive to screen size. The menu is always visible on the left, and all the pages have smaller font sizes and more white space.
Dashboard/Home Page
Identical to the app.
The home page has fewer ads compared to the app version, and will try to fill in the space with whatever is available, such as the entire list that was most recently edited (instead of just the first few items).
Adding Calendar Events
Identical to the app.
Calendar events are added by typing in a single text box instead of filling out a form. An example entry would be, "Larry dentist appointment Friday 5:00pm" and the calendar will then try to create an event with those parameters. It is mostly accurate, and can be edited after the fact to fix any mistakes.
Calendar View
The mobile calendar includes single-day, week, and month views, while the web version simply shows the month view. Event names are easier to see on the web version.
The web version calendar includes single-day and month views, as well as a way to print a week or a month.
Updating Between Mobile and Browser
Updates are real-time between the web and app versions for all family members, no sync or refresh button necessary.
Updates from the web version to the app version can sometimes update in real time; sometimes, the user has to swipe down to sync. Updates from the app version to the web version (or between web versions on different devices) require refreshing the page.
Price
Price
$2.50/month or $25/year (per family)
14-day trial, no credit card required
$30/year (per family)
14-day trial, credit card required to start
Tasks
Calendar
Lists
Meals
Dashboard/Home Page
Account Options
Unique to Family Tools
Unique to Cozi
Ads
Web Version
Price
Summary
Both apps are useful in different ways. Based on our comparisons, Family Tools is better when you want every family member to participate in family organization, and/or if you're interested in a wide variety of tools to get more organized. On the other hand, Cozi works better if you want to keep track of everything yourself, and/or if you're primarily looking for a robust digital family calendar.
Cozi's To Do lists are very customizable because you can set headers and move tasks where you want them. (This does come at the cost of the ability to sort automatically.) The calendar does well connecting to other digital calendars and includes searchability and multiple view options. The recipe book is free, and allows picture upload. Account security between members isn't an issue when you're the only one that adds and edits things, and the dedicated birthday tracker is a little bonus as well.
Family Tools sorts tasks the same way for every family member and includes notifications to help every family member stay informed. The calendar has more viewing options, and its simplified style makes it much more kid-friendly. Lists are intended for many purposes, including wish lists, and all of them can be sorted both manually and automatically. The recipe book includes a dedicated meal planner with many features that make meal planning easier, especially the automatic meal plan generator. The dashboard is much more customizable and relevant to the user. The app's profile options are flexible to how much you want other family members to be involved, and always maintain security between profiles. Family Tools' reward system with a greater diversity of customization options is designed to help motivate family members to add their own tasks, events, and lists. The web version is consistent with the app version, which helps both parents and children get familiar with it quickly. Finally, Family Tools has no ads, and its Premium version is lower-priced than Cozi's.
We think Family Tools is great for a lot of reasons. Cozi has its merits as well. We hope this comparison helps you choose the app that's best for your family.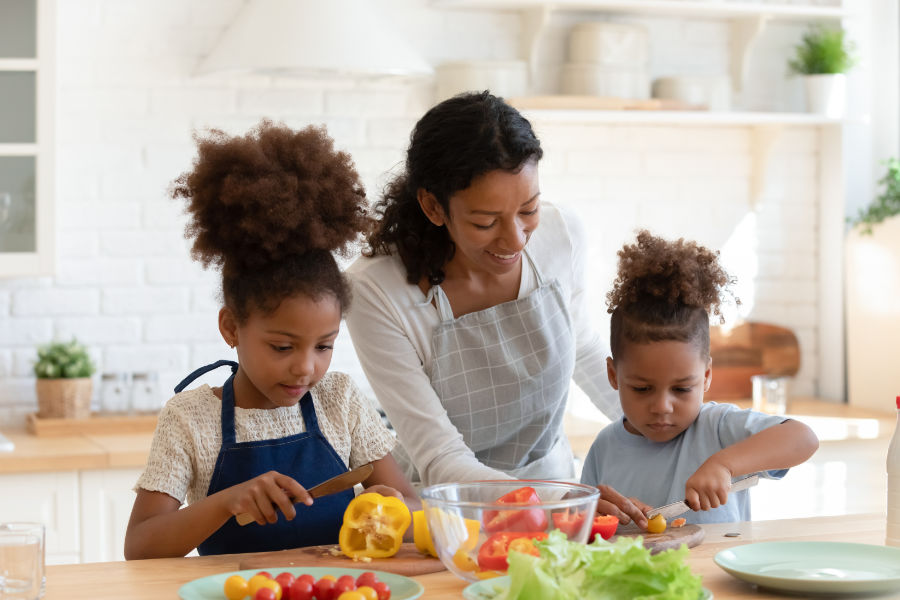 Ready to get your family organized?
By helping you organize the way you need, Family Tools will build love and unity in your family life. Reduce contention, mitigate stress, and increase peace by getting everyone on the same page. It's also free for you and your whole family--get started now!
Get Organized!